VW T5 Transporter 2.0 TSI EVO 2 Competition Intercooler Kit
25 June 2015 | WagnerTuningUK
We are proud to announce our latest evolution intercooler for the VW T5 Transporter, the Evo 2 Competition Intercooler.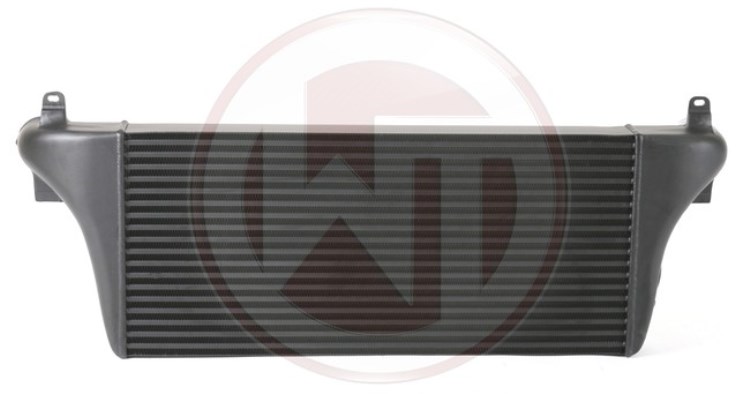 This is for people who are looking to take their van to the next level of tuning. Specifically designed to fit the 2.0TSI engine vehicles running upgrade turbos. This intercooler features our bespoke lightweight 'Competition' tube and fin core with tubes spacing and fin density chosen to suit the application perfectly. Our intercoolers don't just use off the shelf cores, they are all made with the end application in mind.
As with all our Intercoolers the recognisable cnc finished freeform cast end tanks are there, this time with a new feature ...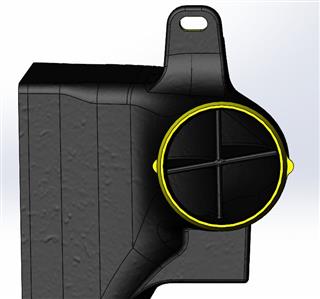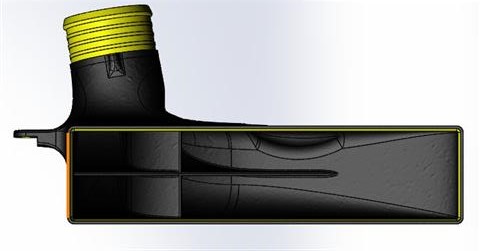 Cast in air guides inside the inlet end tank. These guides ensure there is the best possible even air distribution across the core. Charge air management through the core is such an important factor when it comes to intercooler design. If there is no flow through part of the core there is no point it being there. Using computational flow simulation during initial design and verified in testing we can see these intercoolers really work.
All our intercoolers are tested on our Superflow Probench to demonstrate how they flow compared to OEM or even our smaller Evo1 Intercooler in this case.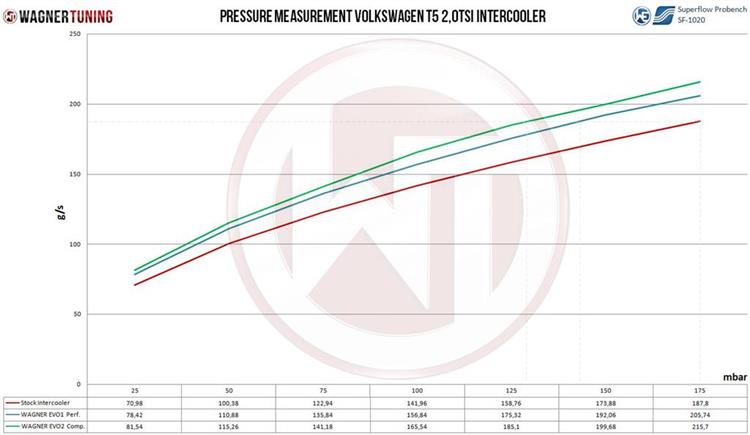 Testing on a HGP tuned T5 we were able to log charge air temperatures at turbo exit and after the intercooler, both stock and our Evo 2.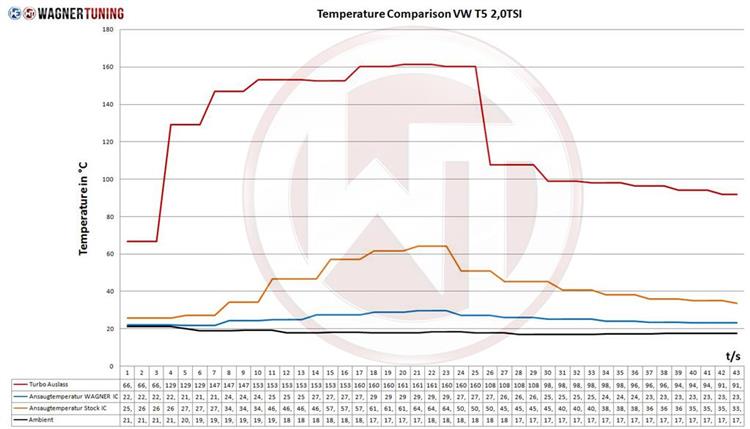 The performance gains were then further verified using the excellent insoric system.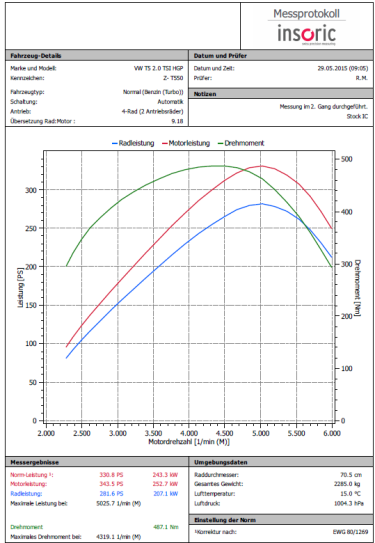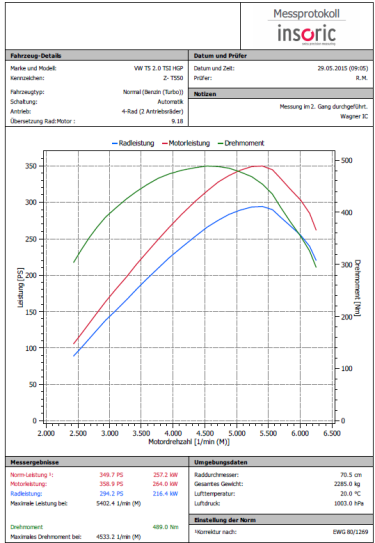 Peak power increased from 330ps to 350ps. This is even with the ambient temperature having gone up 5 degC when testing the Wagner Evo 2.
Thanks for reading. More details and price can be found HERE